About 5 Vegan
5 Vegan is a website that puts together vegan quotes, vegans facts, frequently asked questions about veganism and resources about a vegan lifestyle.
This website is for everyone (vegans and non-vegans) to inform, learn, or use as a resource to quickly access vegan facts, quotes, information about plant-based diets and an ethical way of living.

We also send a weekly email with 5 posts about veganism, health and nutrition.

By connecting to our 5 Vegan Chat Group you can find answers to your questions related to veganism, share and find vegan recipies, restaurants and activism events.
Goal
Rise awareness about the negative concequences that our food choices have and hopefully having a positive impact on people helping them to go vegan for the animals, the planet and their health.
Mission
Gather and spread the most relevant information about veganism, plant-based diet, animal rights, health and environment in form of books, blogs and videos.
Contribute
There are a few different ways that you can contribute to the site:

Want to support?
Buy me a coffee
Share the love :)
Media Assets
If you need to use 5 Vegan Brand, you can download different versions of our logo and choose the one that fit your needs.
Download all assets
Who's behind 5 Vegan?
Hello everyone!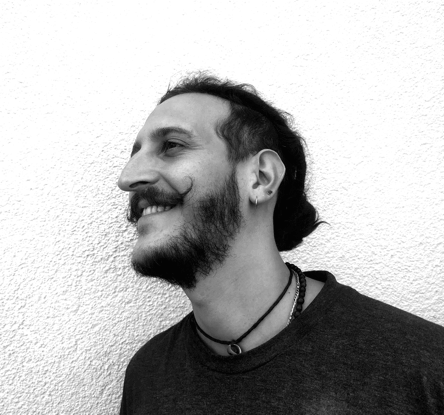 Eugenio Ciccale

Vegan
/ Web Designer
I was not born vegan. I ate meat, dairy and eggs for almost 25 years of my life, like everyone else i knew.
I was prompted to watch 2 documentaries (Cowspiracy and What the Health) and they changed my life.

After 3 years of veganism i have seen loads of factory farm footage and videos about veganism, been voluntarily involved in activism groups which helped me to canalize a necessity to share with others what really happens when we choose to eat meat, dairy, eggs, fish or use animal skin in our clothes or accessories.
Not being able to be doing activism for the animals every time because of other responsabilities, i decided to express and promote a vegan lifestyle on the internet by offering a free subscription service to receive 5 blog posts about veganism, health and plant-based diets
And that is how 5 Vegan was born.