Support 5 Vegan
5 Vegan is a website that covers the most common questions, concerns and facts about veganism.
We also send a weekly email with 5 blog posts and articles about veganism, health and nutrition which you can subscribe here
This website is for everyone to inform, learn, or use as a resource to quickly access vegan books, vegan quotes, vegan facts, information about plant-based diets and an ethical way of living from various trusted sources.
What am I supporting?
You are supporting Eugenio Ciccale's work on the following, as well as the development of future projects:
Developing 5 Vegan online platform to educate about veganism
Online tools to help you on your vegan joruney
Helping new vegans
Creating easy to consume free resources
Putting together all vegan things in one online platform
What have I been working on? »
Helping me helps to spread the word and reach more people which eventually will make more people reconsider their life choices and hopefully reduce or even stop their consumption of animals and stop animal cruelty.

Thank you so much for considering becoming a supporter and for being an active part of the progression of my work.

I hope you can join me in fighting for a vegan world. Thank you so much!
Backers
monthly membership
I'm developing this website to educate people in the positive impacts that a vegan lifestyle has not only in our health but the environment and animals as well. Would love to get in touch with someone from your company that can help spread the word to interested members of your team. hello@5vegan.org
Who's behind 5 Vegan?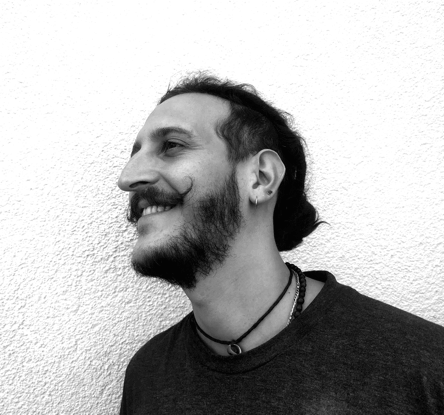 Eugenio Ciccale ⓥ

UI·UX Designer & Web Developer
I was not raised in a vegan family. I ate meat, dairy and eggs for almost 27 years of my life, like everyone else I knew.
I was prompted to watch 2 documentaries (Cowspiracy and What the Health) and they changed my life.
5 Vegan story
After 5 years of going vegan, I have seen loads of factory farm footage and videos about veganism, been voluntarily involved in activism groups which helped me to canalize a necessity to share with others what really happens when we choose to eat meat, dairy, eggs, fish or use animal skin in our clothes or accessories.
Not being able to be doing activism for the animals every time because of other responsibilities, I decided to express and promote a vegan lifestyle on the internet by offering a free subscription service to receive 5 blog posts about veganism, health and plant-based diets. As well as tools to help new vegans to make their transition easier and or experienced vegans to use this website as resource to share with friends and family to help them on their transition.
And that is how 5 Vegan was born.