As mentioned in previous posts, i've been (among other features) working on the Ultimate Vegan Checklist tool, and here it is!
Find it under Tools > Vegan Checklist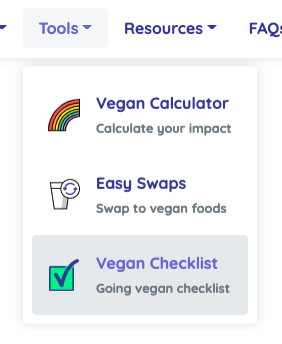 This Ultimate Vegan Checklist is intended to see how much you have dived into veganism, also to help find some things you haven't before considered or just to see how much you can make the cat happy and share it on social media!
The more items you check the happier and surprised the cat becomes!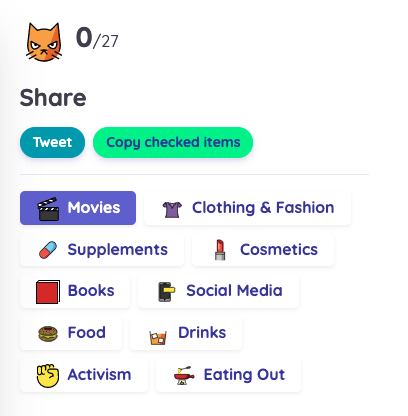 There are different categories:
I will be adding more checks in the future so what you might achieve now might not be the same in the future, so stay tuned and "check" out this website regularly :)
Movies
Clothing & Fashion
Supplements
Cosmetics
Books
Social Media
Food
Drinks
Activism
Eating out
You can copy the vegan checklist, so you can share it.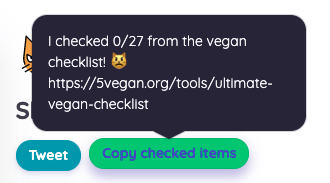 Or you can also tweet the same message directly: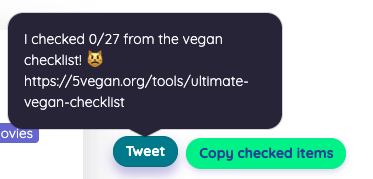 What am I working on now?
Vegan recipes coming soon
Banners to spread the word (Create code to insert in websites)
Include more information in meat category in vegan swap tool
Considering
Vegan cookbook?
Tags:
vegan checklist
Thank you until next time! 🌱💜
---
Help 5 Vegan grow
For as little as €1 to €6 /month
Buy me an avocado
Other ways to support »